Tom Nelson, DVM, Medical Director
VCA Animal Medical Center of Northeast Alabama
Dear AHS,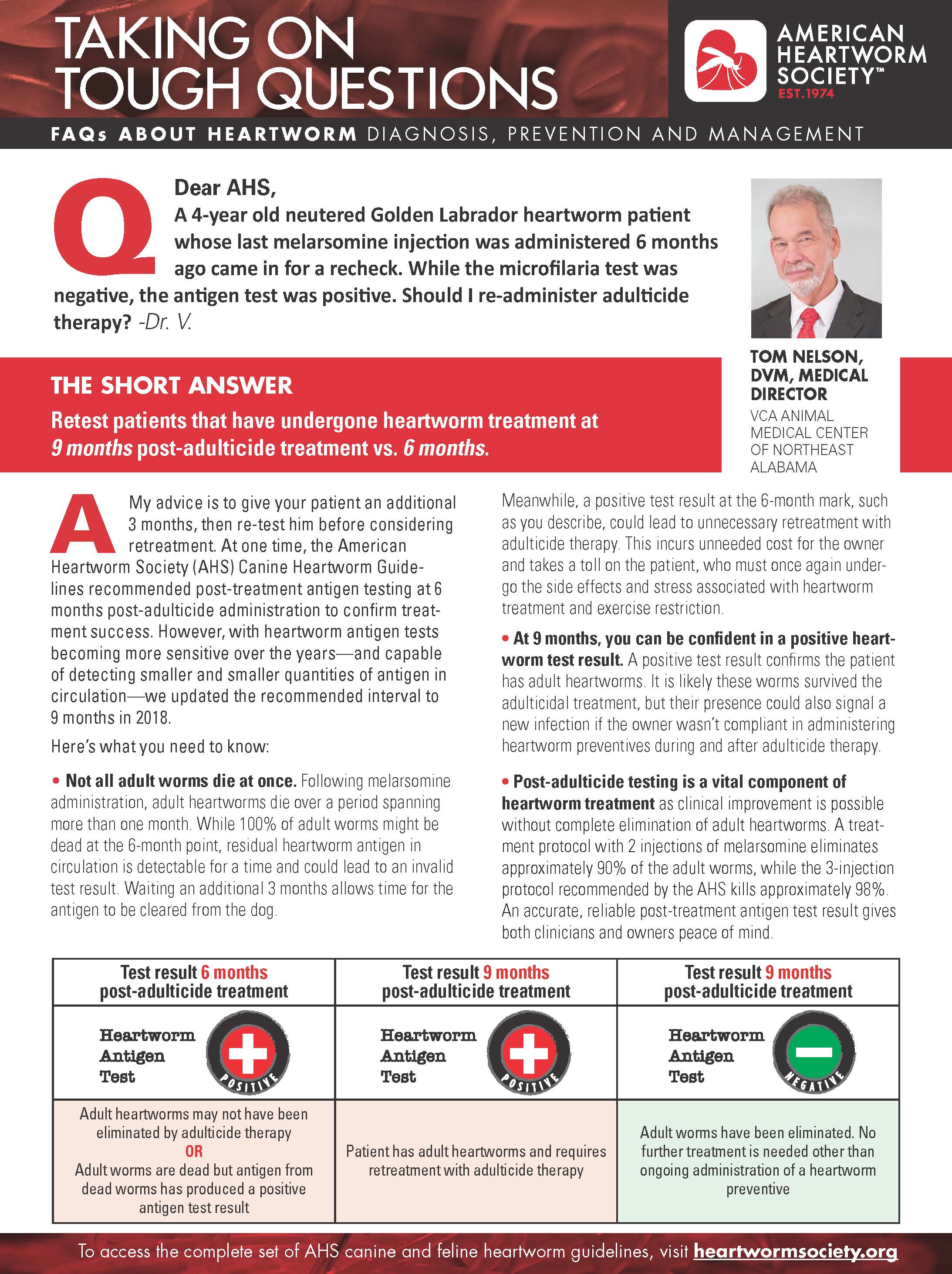 A 4-year old neutered Golden Labrador heartworm patient whose last melarsomine injection was administered 6 months ago came in for a recheck. While the microfilaria test was negative, the antigen test was positive. Should I re-administer adulticide therapy? -Dr. V.
THE SHORT ANSWER
Retest patients that have undergone heartworm treatment at 9 months post-adulticide treatment vs. 6 months.