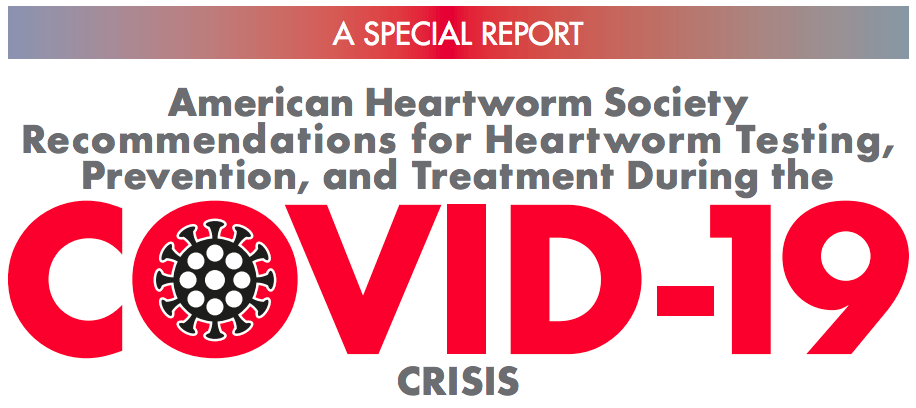 AHS Guidelines for Testing, Prevention and Treatment of Heartworm Disease During the COVID-19 Crisis
Heartworm management is a cornerstone of pet health care. However, the urgent need to reduce the risk of virus transmission during the current COVID-19 pandemic has rendered the delivery of routine veterinary care problematic. As a result, veterinarians are faced with questions about annual heartworm testing and refills on heartworm preventive prescriptions, as well as interruptions and/or delays to adulticide treatment for diagnosed heartworm infections.
To address these questions, and to help veterinarians continue to provide the best possible care for their patients as the U.S. confronts the current pandemic, the American Heartworm Society (AHS) has drafted recommendations to help guide veterinary professionals.
New From American Heartworm Society
For optimum performance, we recommend embedding and streaming these videos directly from YouTube using the share link in the upper-right-hand corner of the video. However, if you wish to download the source video files to your computer, simply right-click on the red button and choose "Save as".