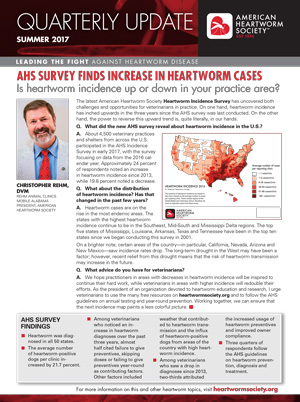 Is heartworm incidence up or down in your practice area?
by Christopher J Rehm, DVM
The latest American Heartworm Society Heartworm Incidence Survey has uncovered both challenges and opportunities for veterinarians in practice. On one hand, heartworm incidence has inched upwards in the three years since the AHS survey was last conducted. On the other hand, the power to reverse this upward trend is, quite literally, in our hands.