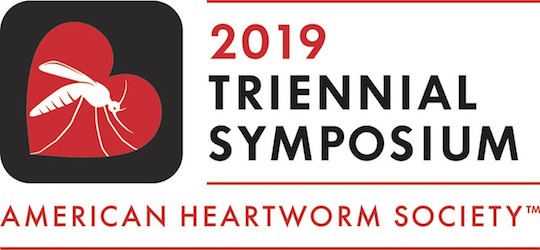 Understanding Heartworm Disease: From Science to Solutions
September 8-11, 2019 - The Ritz Carlton, New Orleans
Why come to the Triennial Heartworm Symposium?
To learn the latest about heartworm disease
To meet and mingle with the world's heartworm experts
To earn 20+ hours of C.E at a great price
To enjoy New Orleans and the New Orleans Ritz-Carlton (room prices start at $179 a night)
Miss this meeting and you will have to wait until 2022 for the next one!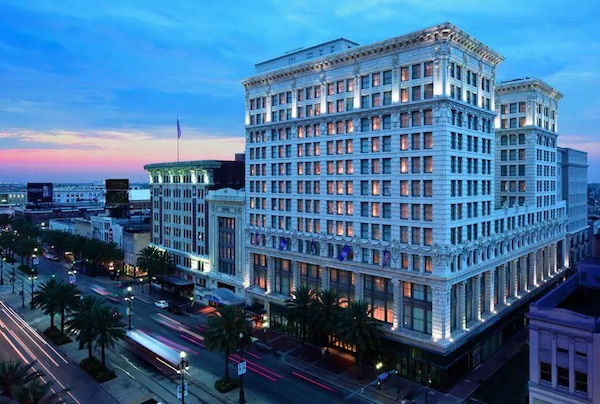 Accommodations
Ritz-Carlton New Orleans
King and Deluxe Double room rates start at $179 and are reserved on a first-come, first-served basis. Deadline for making hotel reservations is August 15, 2019. Please call 800-826-8987 and refer to Group Code WCLWCLA (King Accommodations) or WCLWCLB (Deluxe Double Accommodations). Or you can reserve online by clicking on the link below:
Group Link for reservations: Book your group rate for American Heartworm Society
2019 Triennial Symposium Pricing
EARLY BIRD
(Until July 15, 2019)

STANDARD
(July 16, 2019 to Sept 1, 2019)

ON SITE
(After Sept 1, 2019)

Member
$450
$530
$660
Non-Member
$550
$610
Vet Tech Member
$250
$310
$380
Vet Tech Non-Member
$300
$360
One Day Vet
$350
One Day Tech
$230
Guest/Spouse*
$150
Student (with Student ID)
$100
* Guest/Spouse fee includes Opening Reception and Champagne Poster Reception (badge required). Does NOT include admittance to conference program, breakfasts or breaks.
Meet the Professor Luncheon
Offered both Sunday, September 8 & Monday, September 9
Heartworm Conundrums and Solutions – DVM's Questions Answered
Drs. Ames and Atkins, veterinary cardiologists, will pose and answer questions that they have received over the years. Questions will be selected based on their value to practitioners. If time allows, questions from the audience will be entertained. Hot lunch will be served and attendance is limited. Cost: Additional $75.
2019 American Heartworm Society Triennial Symposium FAQs
What are the dates of the Symposium?
The Symposium will begin at 8:00am on Sunday, September 8th, 2019, and will conclude at noon on Wednesday, September 11th.
How can I register to attend?
Is discounted registration available?
What are the registration fees?
Is one day attendance available? What are the fees?
What if I have to cancel my registration?
Can I transfer my registration to someone else?
What does a registration fee include?
How many hours of CE can I obtain by attending the Symposium?
What is the Conference hotel and how can I make a reservation?
Will there be food or beverages available to attendees?
When and where do I check in and get my name badge, CE certificate and conference materials?